Sunday, August 28, 2011
I'm on the Diving Board - Just Afraid to Jump In!!
Ok. I took part in the book study. I downloaded all of the resources. I want to do this. But I am afraid to jump in!! I'm talking about Math Workstations - the Debbie Diller way. The past few years I had math stations but, other than the kiddos working with me in small group, the students did the same activity or game. There was not a lot of choice in the matter. For some reason the Debbie Diller way is overwhelming me! I think it might be the fact that I am finding it hard to fit it all in to my allotted time slot. It just doesn't seem to be enough time to do a lesson and work stations. How are all of you wonderful teachers out there fitting it all in? How are you teaching how to use each station AND do a lesson, AND math workbook pages? (Not sure if I can somehow get by with not using the workbook.) How are you creative people coming up with enough stations for each kiddo to use? I do this for literacy stations all the time! Why is is so hard for math!?! Help me everyone! I need that extra nudge to get me off this diving board!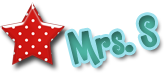 Posted by

Tessa
at 6:45 PM